Written by Lisa Sencen on May 31, 2018
NORD is proud to again be working with
The Hole in the Wall Gang Camp
on a rare disease summer family camp in Connecticut!
The Hole in the Wall Gang Camp opens its doors to children and families to ensure…
Read More
Written by Lisa Sencen on March 29, 2018
After months of debate, Congress passed an omnibus spending bill last week to fund the government through September 30, 2018. Within this legislation, there are both exciting investments in critical programs for the rare disease community as well as disappointing policy omissions from the final package.
For example, we had greatly… Read More
Written by Lisa Sencen on December 21, 2017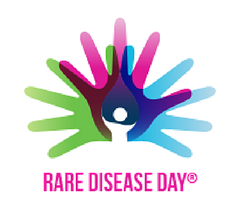 Read More
Written by Lisa Sencen on November 15, 2017
Wednesday, November 15
7:00 p.m. EST
With the December 15th deadline to select an Affordable…
Read More
Written by Lisa Sencen on November 14, 2017
Washington, D.C., November 14, 2017 – "Today, the Senate Finance Committee continues its consideration of the Tax Cuts and Jobs Act. Our organizations, which collectively represent millions of individuals with rare diseases, stand united in opposition to the Senate Finance Committee's proposal to substantially weaken the Orphan Drug… Read More