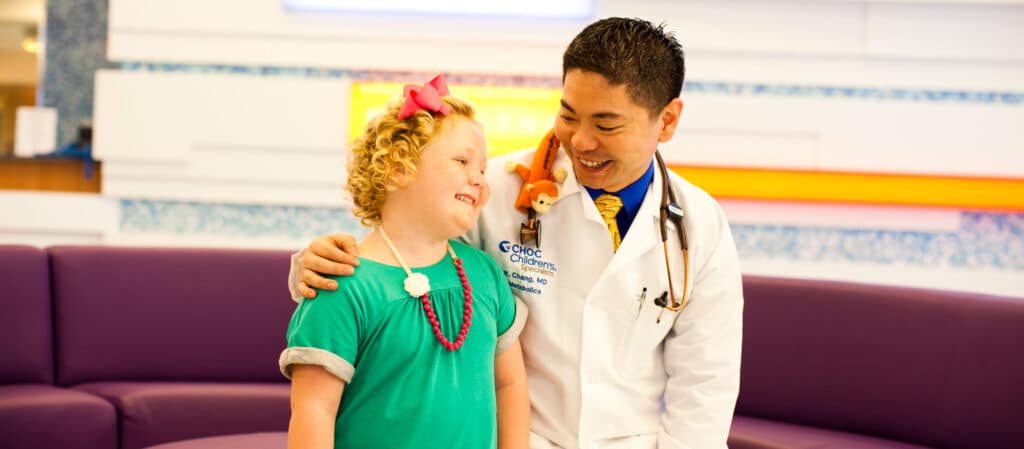 NORD Rare Disease Centers of Excellence
World-Class Expertise
Working Together to Reimagine the Future of Rare Disease Patient Care & Research
Every person who has a rare disease deserves the best possible care and support. NORD Rare Disease Centers of Excellence are working together to make this vision a reality.
Each Center offers world-class doctors in all major specialties and brings together medical teams experienced in diagnosing and treating a wide array of rare diseases. In addition, researchers at each Center are working with doctors and patients to find more treatments and cures for rare diseases. NORD is interconnecting this network of Centers to encourage collaboration and sharing of best practices and expertise.
Together, NORD Rare Disease Centers of Excellence are diagnosing and treating thousands of rare disease patients and are at the cutting edge of some of the biggest medical and scientific breakthroughs.
For Patients & Caregivers
Discover how to find a Rare Disease Center of Excellence and other information by visiting our
Patient & Caregiver FAQs >
---
About the Program
Launched in November 2021, the NORD Rare Disease Centers of Excellence Program is the first national network of U.S. hospitals and medical institutions dedicated to diagnosing, treating and researching all rare diseases.
The Program is modeled after care and research networks focused on a single rare disease or a small group of rare diseases. These networks have led to improved care, new treatments, and better lives for their patients and families. NORD formed the Rare Disease Centers of Excellence Program because we believe all rare disease patients and families deserve the benefits provided by these networks.
The Centers participating in our network are committed to sharing knowledge and best practices to improve rare disease care and advance rare disease research. Together, our Centers are committed to solving the greatest medical challenges and unmet needs of the rare disease patient community.
Shorten Time to Diagnosis
Improve Quality & Access Care
Accelerate Research to Develop New Treatments
Increase the Number of Multi-Site Clinical Trials
Train More Rare Disease Specialists
How it Works
The 40 NORD Rare Disease Centers of Excellence are based in 26 states and the District of Columbia. All of the Centers consist of multiple medical institutions and many have outreach clinics across their state. Several of the Centers routinely provide care to rare disease patients in nearby states.
If you have questions about your care or the care of a loved one or are struggling to get a diagnosis, talk to your doctor or the doctor of your loved one about being seen by a specialist at a NORD Rare Disease Center of Excellence.
To learn more about how to be seen at a NORD Rare Disease Center of Excellence, please see our:
Frequently Asked Questions
Donations & Partnerships
Improving access to diagnosis and care, developing new standards of care, and finding treatments and cures for more than 10,000 rare diseases is no small task.
We can't do it alone. The NORD Rare Disease Centers of Excellence Program seeks financial support from individuals and organizations across all sectors and industries to fund transformative work that will benefit millions of people now and in the future.
Partner With Us Today. To learn how you can be a partner in "Reimagining the Future of Rare Disease Patient Care & Research" contact NORD using the online form or call 617.934.6397
---
Did You Know:
Nearly 1 in 10 Americans suffer from a rare disease, equating to more than 25 million people.
Half of rare disease patients are children and 30% will not live to see their fifth birthday.
Being diagnosed with a rare disease can take 5 to 10 years or more in comparison to days, weeks or months for other diseases like cancer, heart disease, or diabetes.
The U.S. spends $400B in medical expenses for rare disease – higher than the individual costs of cancer, heart disease or obesity.